One of the best strategies for CPG brands to expand their reach and improve their name recognition is to start a co-branding campaign with another like-minded brand.
Co-branding is a form of marketing where two or more brands work together to combine their brand images, identities and resources. It allows each brand to access the other's customer base and make it their own.
In this blog, we've rounded up 8 of the most iconic co-branding campaigns in CPG and outlined what made them so successful.
Let's get to it!
1. NYX and Samsung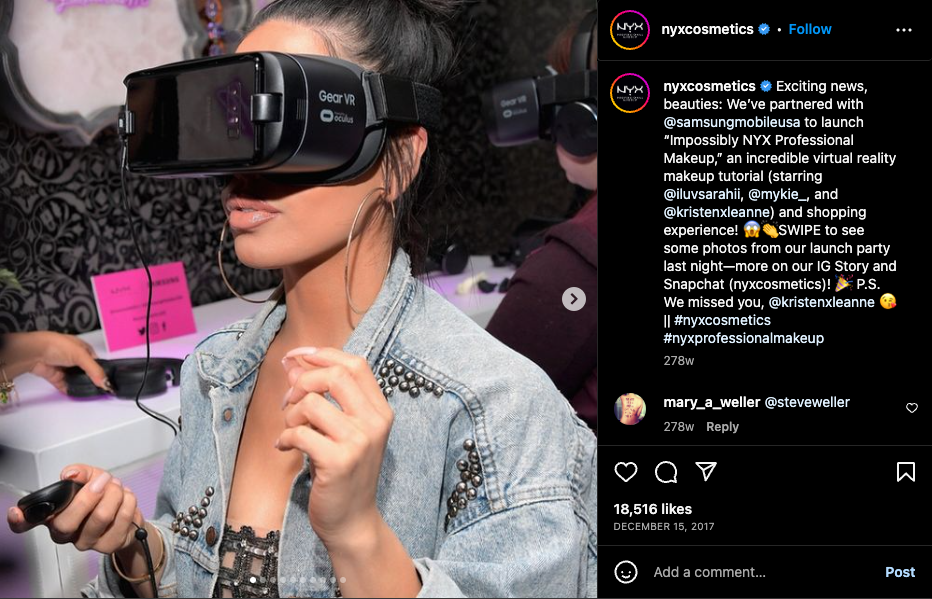 NYX and Samsung collaborated in 2017 to create interactive beauty tutorials using NYX's makeup products and Samsung's virtual reality technology.
This partnership is a great example of how brands with totally different products can still work together and create a campaign that compliments both of them. They enlisted beauty influencers to be their brand ambassadors to create makeup tutorials, which users could then watch and virtually select the NYX products in the video to learn more about them.
2. Halo Top and ColourPop Cosmetics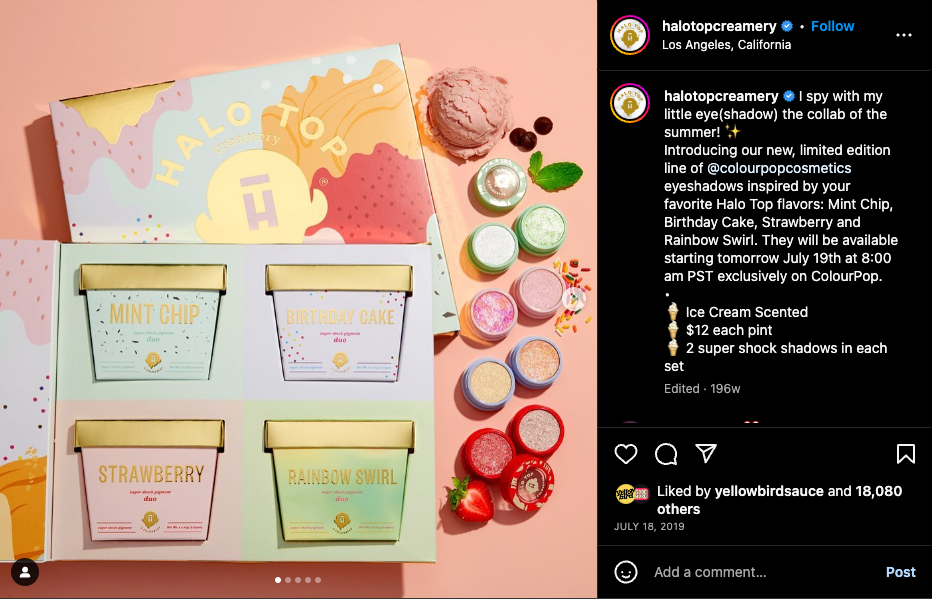 To celebrate National Ice Cream Month, makeup brand ColourPop partnered up with dessert brand Halo Top to create a collection of limited edition eyeshadow palettes, inspired by Halo Top's most popular ice cream flavors.
They came packaged in adorable boxes designed to look like tubs of ice cream, and were even scented to match the best-selling flavors they were inspired by: Mint Chip, Birthday Cake, Strawberry, and Rainbow Swirl. Delicious!
3. Taco Bell & Doritos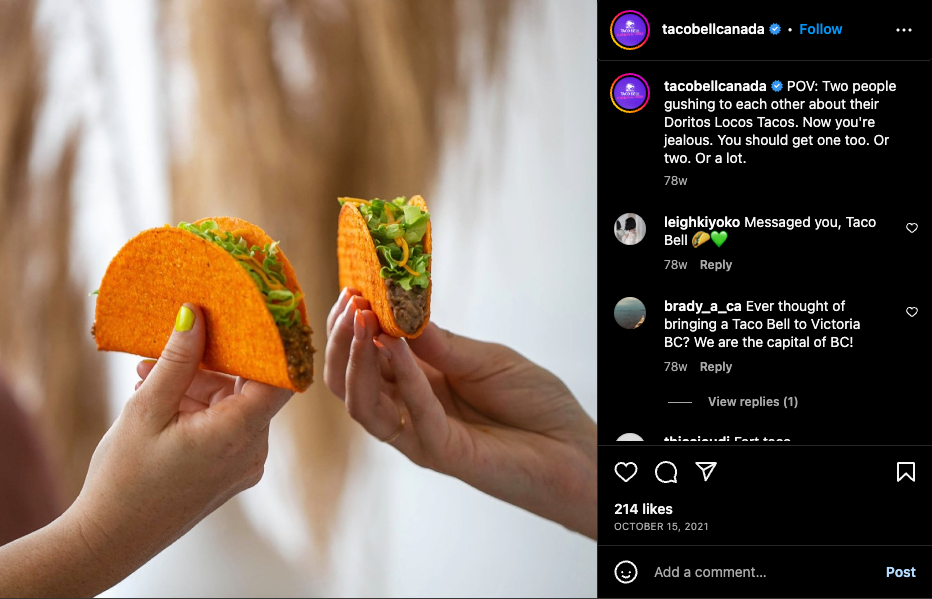 Taco Bell and Doritos teamed up together to create the iconic Doritos Locos Tacos – a combination of Taco Bell's classic taco recipe made with a Dorito's flavored shell.
It was an immediate success, and quickly became one of the most popular and widely recognized items within the fast food industry. The collab practically advertised itself, with hundreds of consumers posting taste-tests and reviews online.
In fact, Taco Bell sold an estimated 1 billion units the first year after it was released!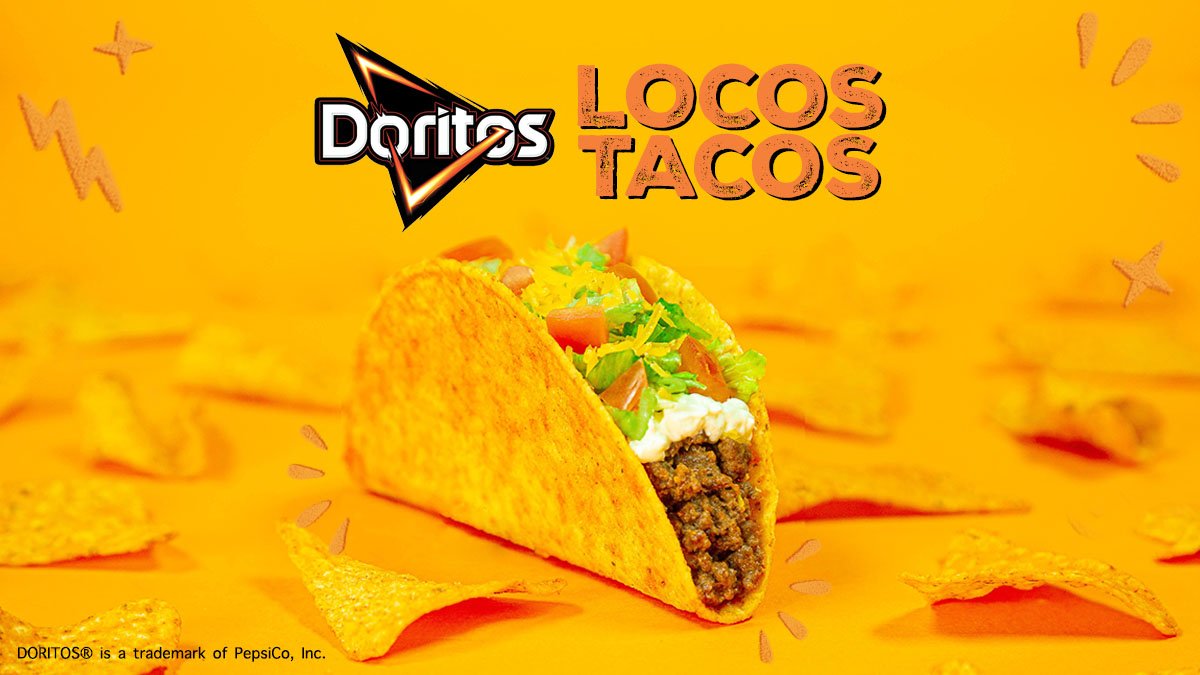 4. e.l.f x Chipotle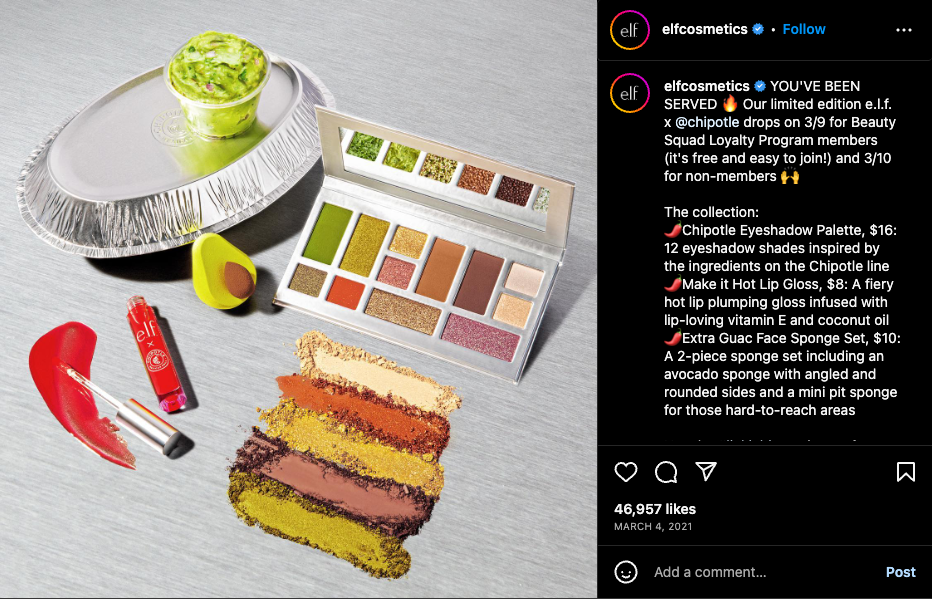 Makeup brand e.l.f partnered with fast food chain Chipotle to create a limited edition Chipotle-inspired makeup collection.
Together they designed an eyeshadow palette, with shades made to resemble Chipotle's ingredients counter, a makeup bag made to look like Chipotle's recognizable chip bags) and an avocado shaped makeup sponge an homage to the main ingredient in Chipotle's iconic guac.
The collection was a huge success and sold out less than 4 minutes after its launch!d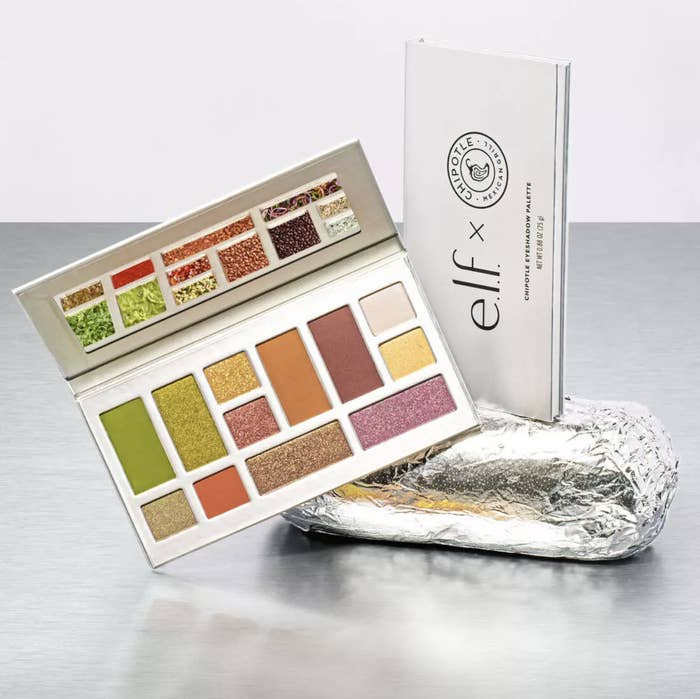 5. Dr. Pepper x Bonne Bell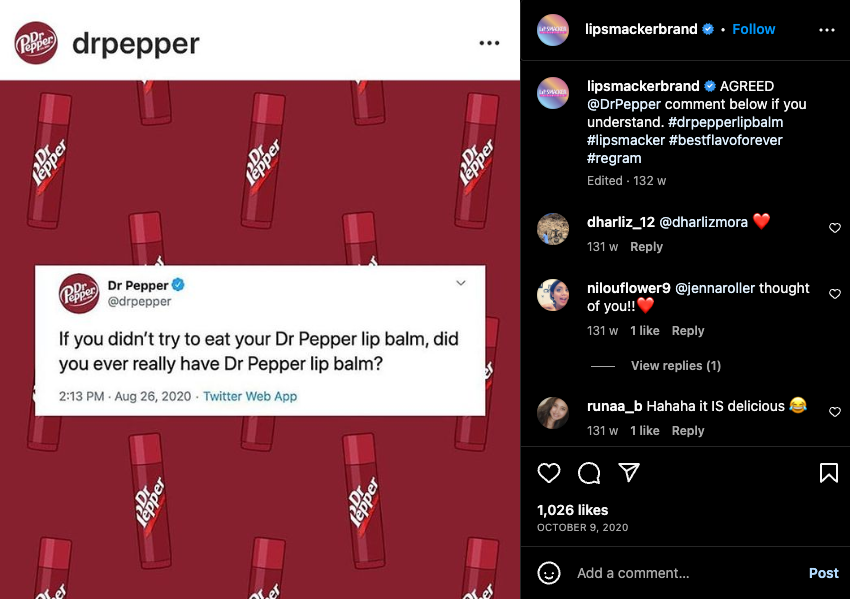 Soft drinks brand Dr. Pepper teamed up with cosmetic company Bonne Bell way back in 1973 to create the iconic 'Lip Smacker', a Dr. Pepper flavored lip balm.
They invited their customers to try their "super shiny lip gloss with lip-smacking flavor… just like the world's most original soft drink."
The collaboration set a precedent, and started the food and drink flavored lip balm trend that is still circulating on social media almost 50 years later! After their successful partnership with Dr. Pepper, Bonne Bell went on to produce Fanta, Coke, and Sprite flavored glosses.
6. Betty Crocker and Hershey's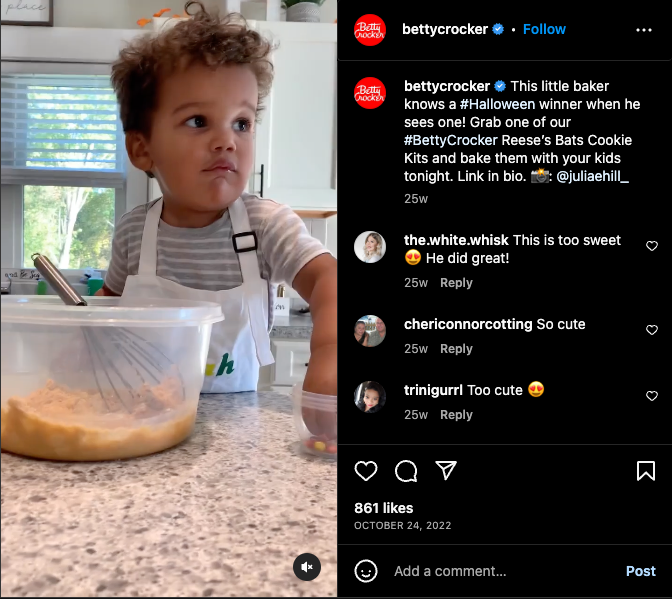 Baking company Betty Crocker and chocolate brand Hershey's partner together to create a new line of cookie mixes, cupcake mixes and frostings made with Hershey's most iconic flavors, including S'Mores, Reese's Peanut Butter and Almond Joy. What's not to love?
Their collaboration named 'A Sweet For Every Style', encouraged their customers to 'mix and match' flavors when baking to make their own creation.
7. McDonald's x Burger King

In 2017, fast food giants McDonald's and Burger King joined forces for a charity campaign – causing quite a sir in the process!
McDonald's promised to donate $2 to children's cancer charities for every Big Mac they sold, and Burger King showed their support by taking their rival Whopper burger off of their menu for a day, to encourage their customers to buy from McDonald's instead. 
8. Milka & Oreo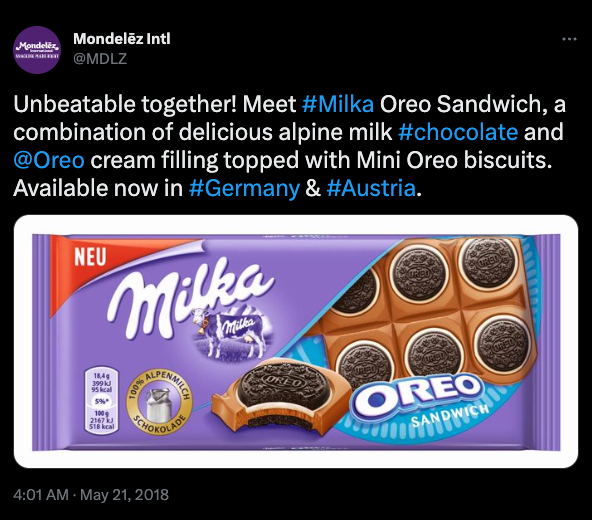 Swiss chocolate brand Milka teamed up with famous cookie company Oreo to create not one but two new chocolate bars: the Milka Oreo Big Crunch Chocolate Candy Bar and the Milka Oreo Chocolate Candy Bar.
By combining a 'premium' brand with a 'fun' brand, they debuted a product that was a hit with their customers.
This collaboration was just one of many for Milka, who went on to work with other well known brands, such as Tassimo and Daim.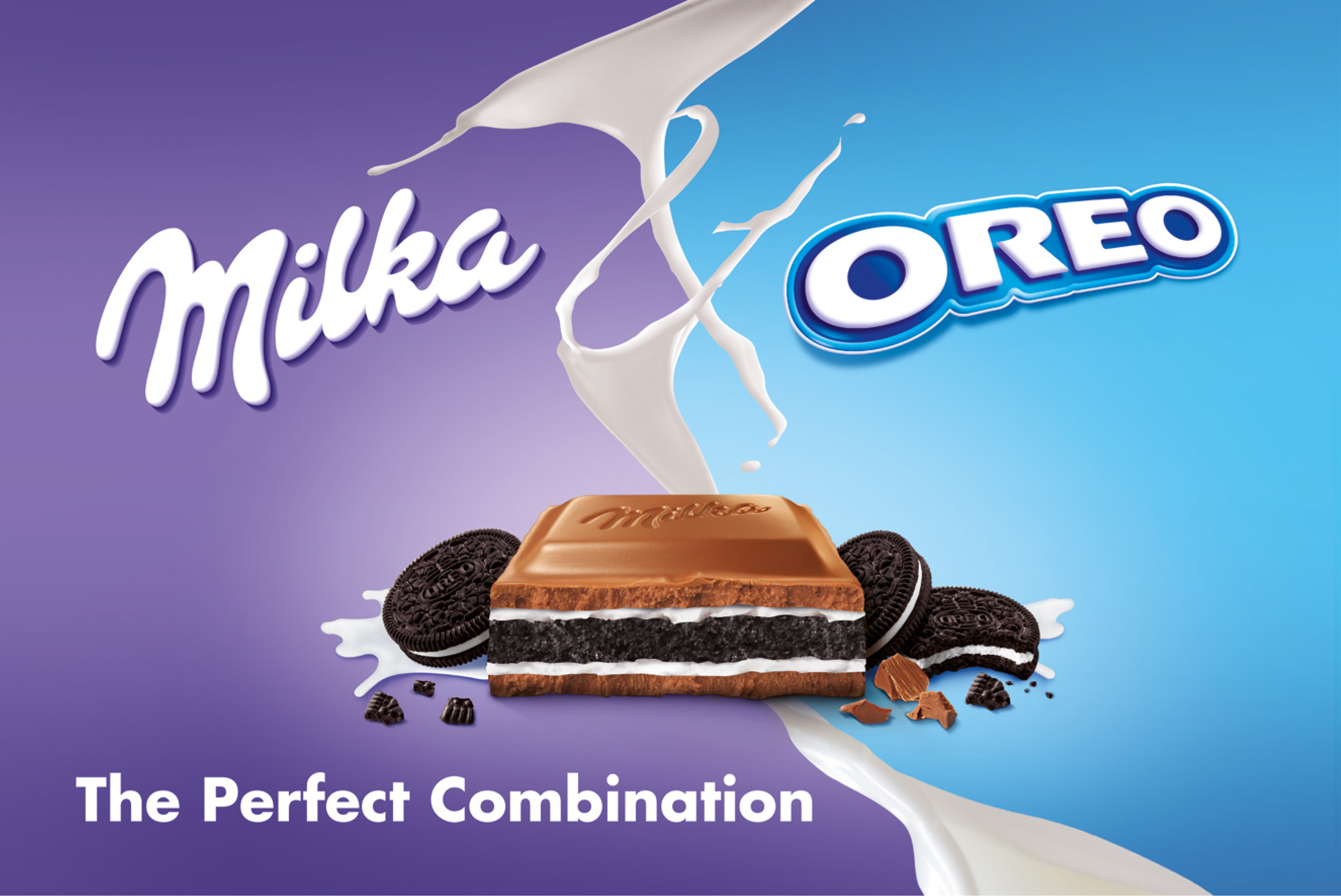 Feeling inspired by some of these iconic CPG partnerships?? If you're looking to meet perfect partner brand in minutes, sign up to ShopSwap here!