Some brand crossovers are good enough to eat – quite literally!
In this blog, we're tucking into some of our all-time favorite food and beverage brand partnerships, and uncovering the secret ingredients behind what made them so irresistible.
From unique flavor combinations to unexpected alliances, we'll reveal how these collaborations whipped up a recipe for success that will hopefully leave you inspired and hungry for your own co-marketing campaign.
Let's get to it!

Absolut x Heinz
Absolut, an alcoholic drinks brand, and Heinz, the iconic food and condiments company, joined forces to make the dreams of pasta alla vodka lovers come true by creating their very own tomato vodka pasta sauce!
What might sound like an unexpected partnership at first was actually a perfect fit, given both brands' reputation for using top-notch ingredients and their commitment to inventive flavors. 
Despite the fact that the two are from completely different worlds, their collaboration is proof that brands with different products can still unite over their shared values to create something that leaves their customers craving more.
Good Edi x Coffee Shops
Good Edi, a sustainable food packaging company that creates edible alternatives to traditional plastic coffee cups, partnered up with various coffee shops to bring their customers eco-friendly takeout options!
Not only was this partnership good enough to eat, but it also helped to reduce waste and promote sustainable practices within the coffee industry. By using Good Edi's packaging, coffee shops minimized their environmental impact and showcased their commitment to the planet!
It's a perfect example of how small businesses can work together for a great cause. By partnering up, these brands made a positive change and helped to build a more sustainable food system!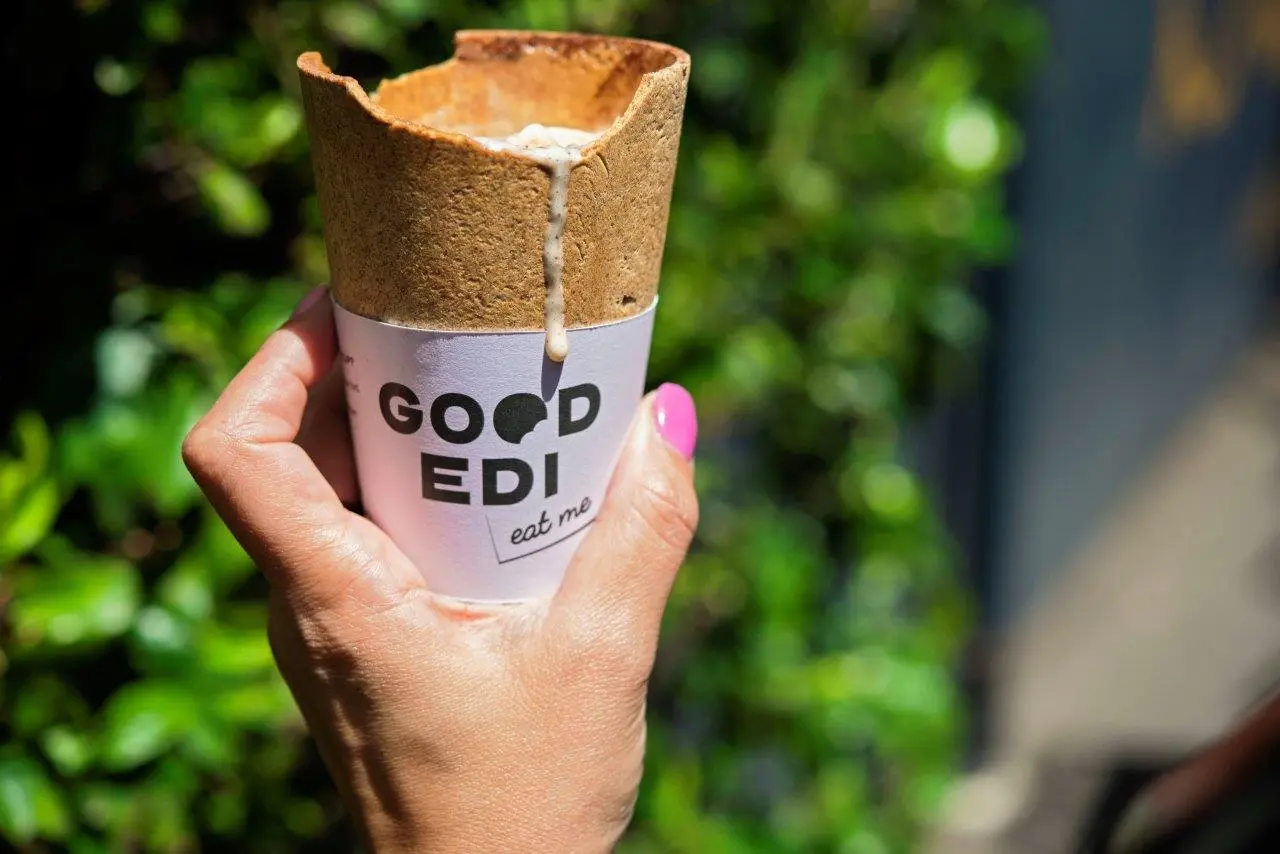 Must Love x Floof
Must Love, the plant-based dessert company, and Floof, the hand-spun cotton candy maker, partnered up for a social media giveaway that featured a delicious Floof cake topped with Must Love sprinkles.
This partnership brought together two small businesses run by passionate entrepreneurs who share a commitment to using natural ingredients. The giveaway allowed them to introduce their products to each other's followers and offer a fun, unique prize to one lucky winner!
By working together, leveraging each other's strengths, and using the power of social media, Must Love and Floof could reach new audiences and do something truly sweet for their shared customer bases.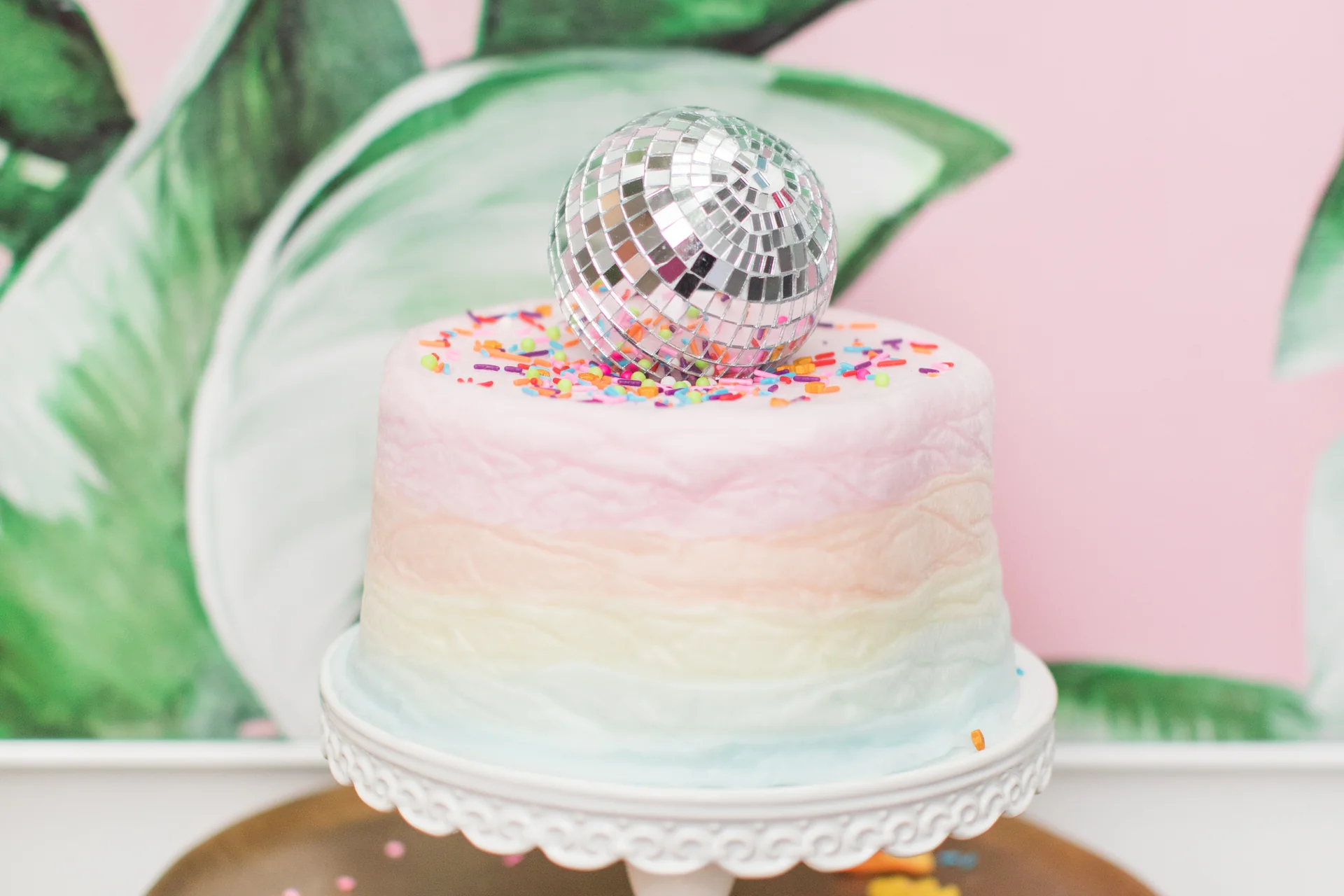 Brightland x Oishii
Brightland, an olive oil, vinegar, and honey brand, teamed up with Oishii, the largest indoor vertical strawberry farm, for a delicious collaboration where they created a limited-edition strawberry vinegar called Lush.
Both Brightland and Oishii are committed to craftsmanship, quality, and flavor, and this partnership resulted in a one-of-a-kind product that impressed both foodies and culinary enthusiasts alike!
This partnership is a great example of how two companies from different industries can still come together to create a unique and exciting product that perfectly captures the essence of both brands.
Bulk x Barretts Sweets
Bulk, a supplement and sports nutrition brand, and Barretts, a traditional sweet manufacturer, came together to create a range of protein powders inspired by nostalgic sweet flavors like Flumps and Dip-dab!
This collaboration blurred the lines between indulgence and health, with natural ingredients from Bulk and Barretts classic sweets expertise. Their protein powders offer a healthier option for those wanting sweet flavors without sacrificing their fitness goals!
It's a great example of how two different brands can create an innovative range that caters to a wide audience. By combining their expertise, Bulk and Barretts produced a unique and delicious product range that satisfied both of their customer bases.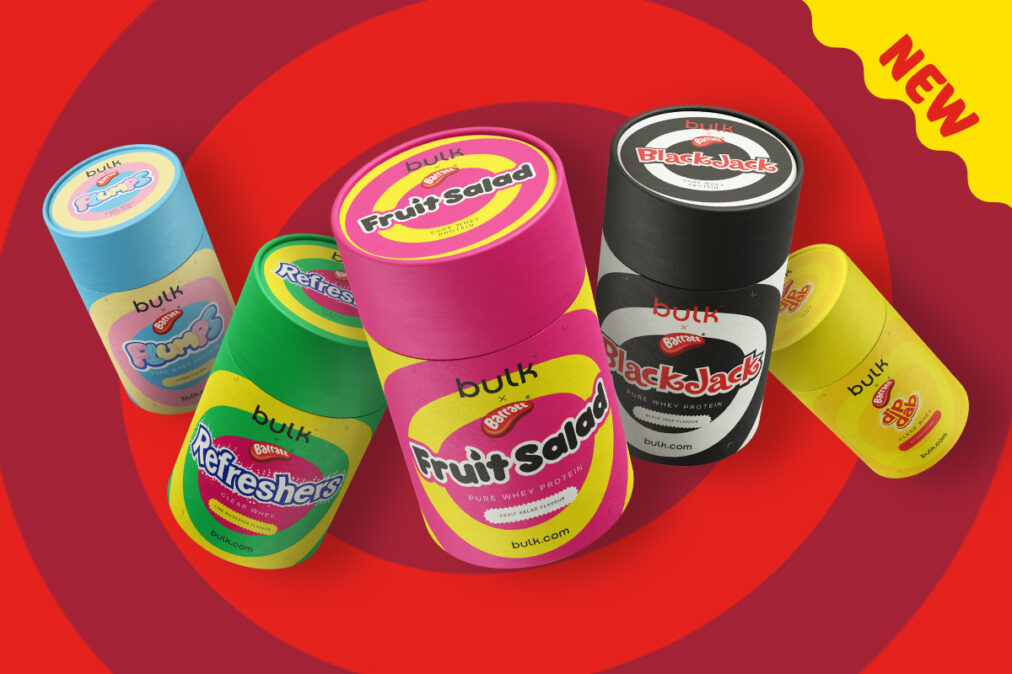 If these delicious collaborations have left you craving your own success, sign up to ShopSwap here to meet your perfect partner brand in minutes!