Co-marketing can be a game changer – when it's done right. The key to a really successful campaign is to work with partner brands that share a similar mindset to yours and sell non-competing products. With the same end goal in mind, you can work together to create an amazing campaign that benefits you, your partner and your respective audiences.
In this blog, we'll be deep diving into 5 epic brand crossovers to inspire your next co-marketing campaign.
Unhide x Netflix
UnHide is a vegan lifestyle brand that teamed up with streaming giant Netflix to create official apparel for 'Netflix and Chill' nights on the sofa. The collection consists of several soft, cosy, faux fur blankets and robes – perfect for movie marathons. 
This product range drove traffic to Netflix's online store and increased awareness of their physical products (who knew they had merch?!). Each piece is made from 100% cruelty-free materials, in keeping with UnHide's goal for this collaboration which was to bring more sustainable fashion options to Netflix's wide customer base. 
The brand match of Unhide and Netflix is not obvious, but the goal of the collaboration is clear – to get their audience to feel cozy, chill and ready to binge watch their favorite show. This is also a great example of a small brand leveraging a huge brand like Netflix and achieving big results. 
This collaboration is a perfect example of how partnerships between two non-competitive brands can be the perfect fit with the right campaign!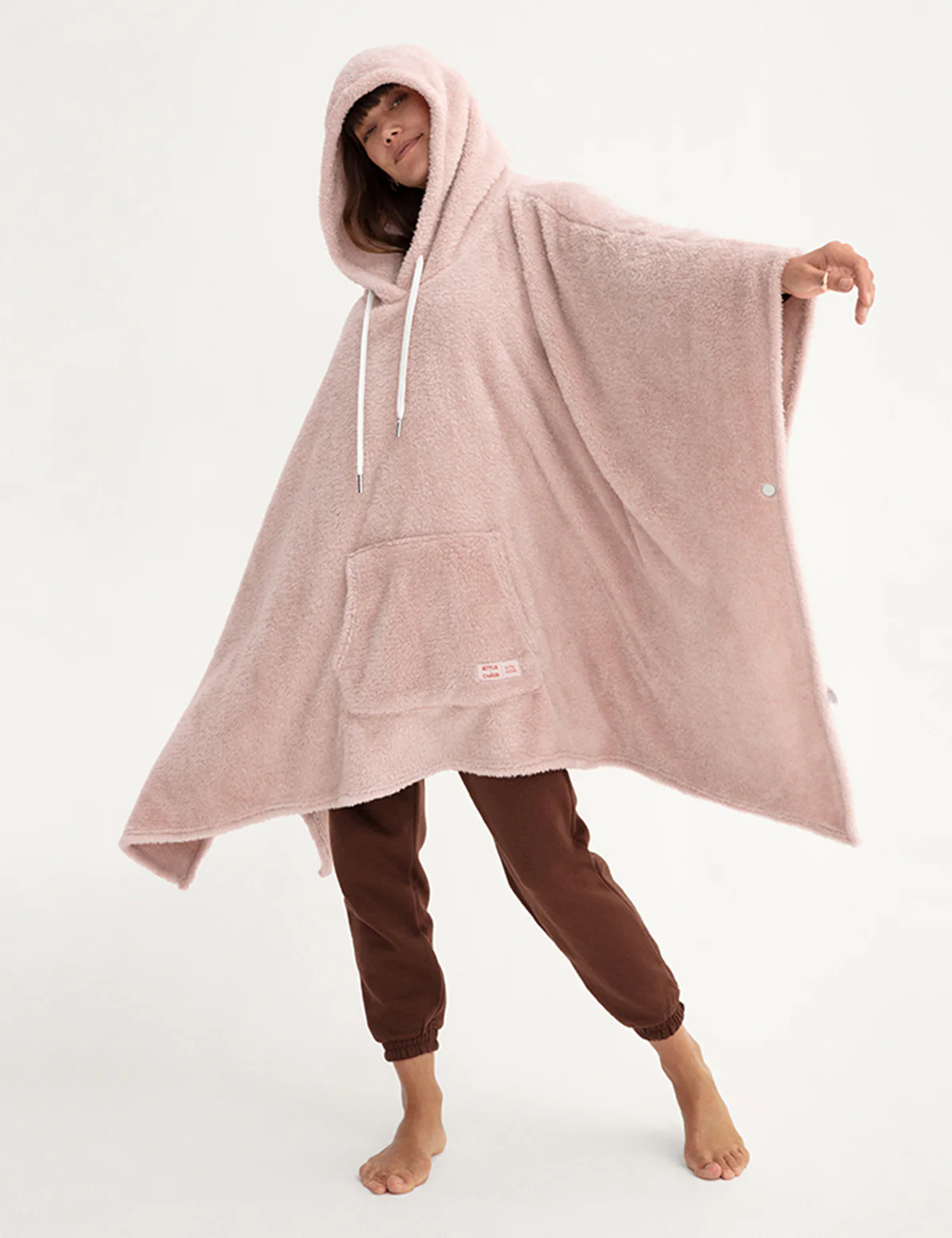 Canopy x Open Spaces
Canopy, a wellness humidifier brand, launched a co-marketing campaign alongside Open Spaces – a brand known for its super stylish organizers and household storage solutions. They worked together to create a collection of signature fragrances for the home that can be used with Canopy's humidifiers. 
The aromas are based on the time of day they are best for use: Dawn, Midday and Dusk and come in a discounted set with Canopy's best-selling humidifier. This collaboration ticks all the boxes – a bundle discount for customers, offer of personalization of color choices and the perfect product crossover.
Canopy is no stranger to brand partnerships, with a few more under their belt including their collaborations with The Skinny Crossover, Leneige and Prose. It's safe to say that co-branding holds a strong position in their marketing strategy.
Whilst Canopy and Open Spaces sell different products, both share a mission – to help their customers create a serene sanctuary, free of stress and clutter. The fact that both brands aligned so strongly on their missions made this partnership a winner!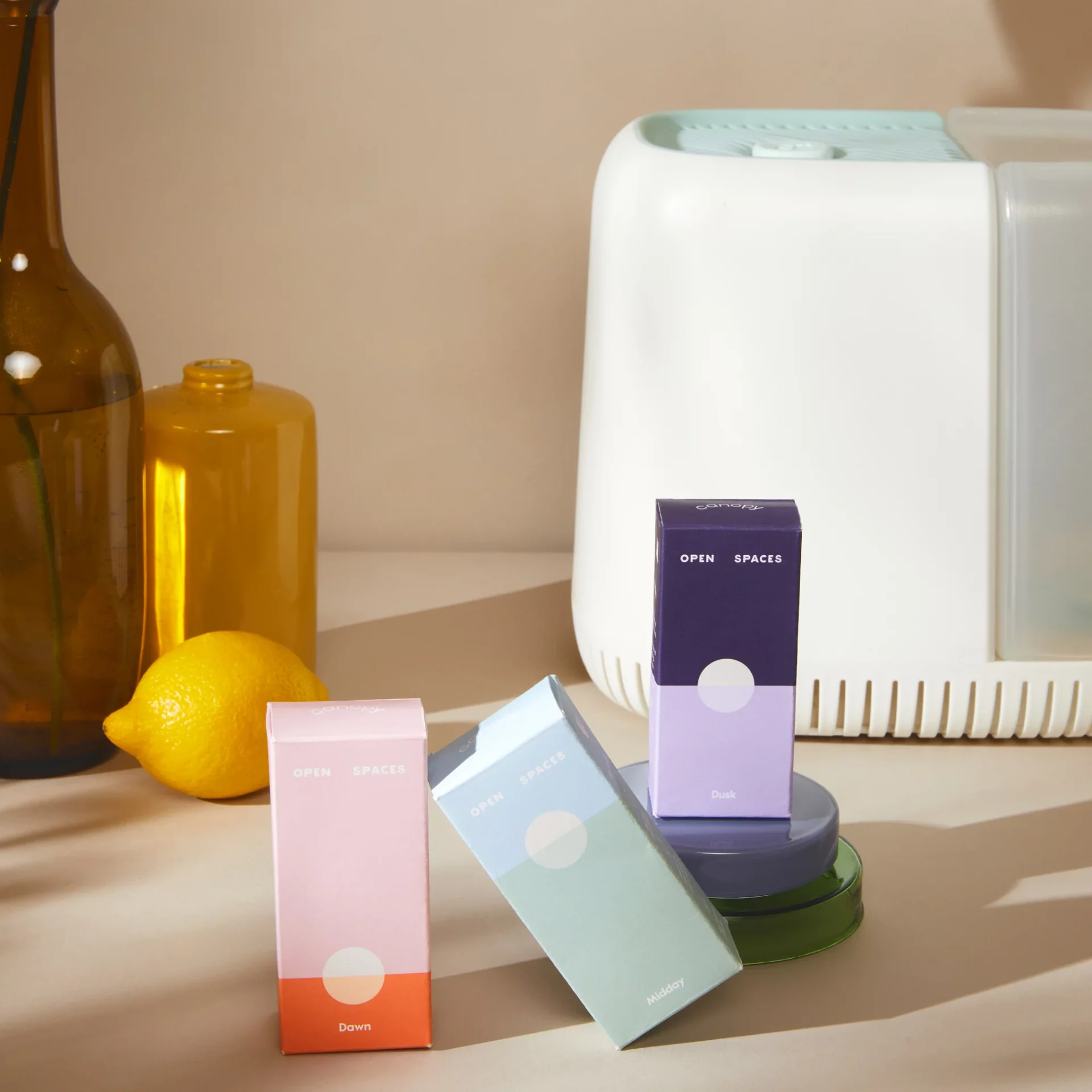 Glossier x Bark
Skincare and beauty brand Glossier partnered up with pet product company Bark to release a limited edition line of Glossier-themed dog toys so that their customers could share their favorite products with their pets – very cute! 
Bark took Glossier's best-selling products, such as their eyebrow gel and lip balm, and transformed them into chew toys, which promptly sold out soon after their launch on Bark's website. 
Glossier have always dominated the beauty space on social media, with many of their products selling out as a result of viral videos and beauty trends such as 'Clean Makeup' in late 2021 and early 2022. When thinking about what people post on social media, pets is one of the first things that comes to mind, so it's a very smart move from Glossier to collaborate with Bark, knowing that this product range is perfectly Instagrammable. 
This just goes to show that two seemingly very different brands can come together and create a unique crossover that will not only stand out, but sell out too.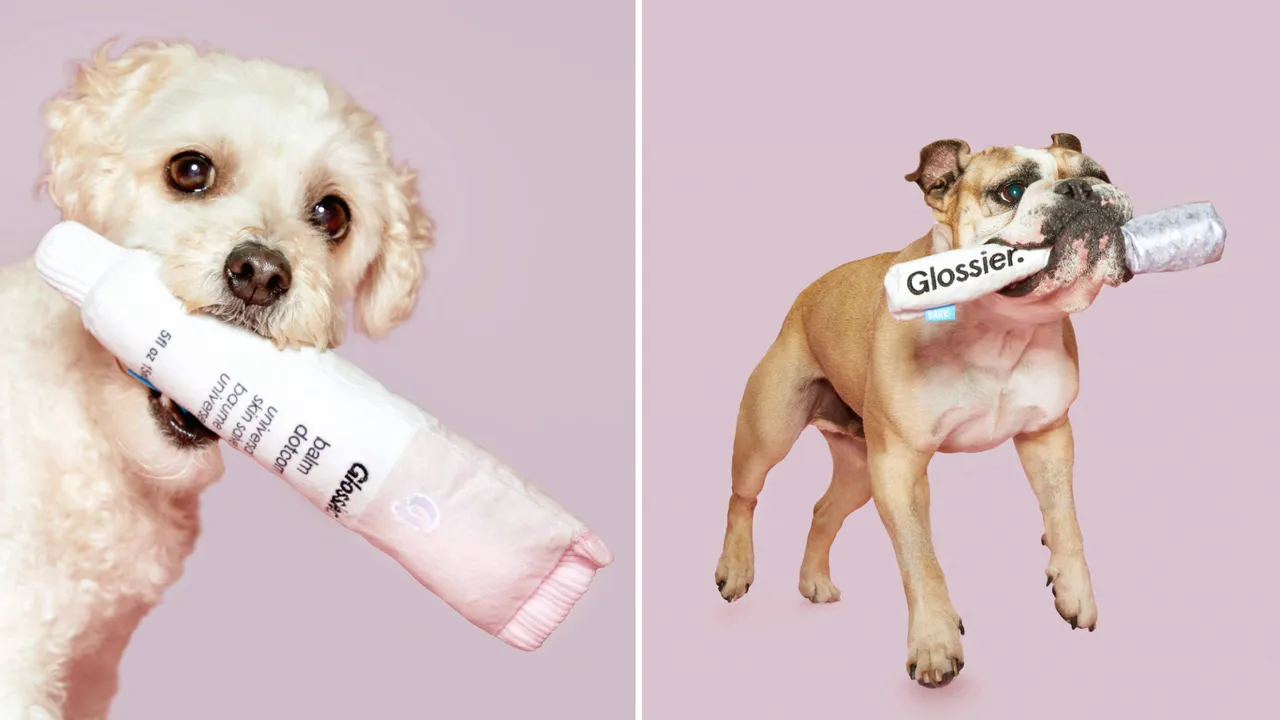 Bread Beauty Supply x Yam
Bread Beauty Supply, a hair care brand for curly and textured hair, collaborated with Yam, a New York-based handmade jewelry brand, to create a new product. Together they designed a range of braid-breads, a fusion of both jewelry and hair care – the perfect crossover.
After founding Bread Beauty Supply, CEO Maeva Heim decided to pay her success forward with Bread4Bread, a new initiative aimed at helping to scale Black-owned businesses by partnering her own brand with other BIPOC businesses with high potential. Yam was the first collaboration and commercial partner under this program and was featured in Forbes.
Values were the driving force behind this collaboration, as both brands are black-owned and women-led businesses.This provided the foundations for the campaign and showed the value in supporting and inspiring other BIPOC businesses. 
Bread Beauty Supply's founder ​​Maeva Heim said that the collaboration with Yam was the first of many to come, and that it has been "so much fun, and an amazing partnership to kick off with!"
Crosstown x Form
Popular donut brand Crosstown partnered up with nutrition brand Form to create limited edition gift boxes, made up of plant-based doughnuts, cookies and protein shakes, as well as their DIY protein shake kit. Their collaboration was based around their shared passion for using premium plant-based ingredients to create delicious and unique flavors.
Described as "the perfect naughty-but-nice treat after all those home workouts", the Crosstown x Form protein shakes highlights the rationale behind this collaboration – celebrating the duality of health and indulgence. As they say – opposites attract
Crosstown stated that their collaboration with Form occurred organically, and had discovered their protein as customers years beforehand and had enjoyed watching their brand grow. This shows that collaborating with brands you are passionate about and personally support is a great way of creating a co-marketing campaign that you're proud to shout about.
Their shared values, along with launching their campaign during Veganuary, meant their collaboration was a huge success!
These are just some of the many ways that brands can work together to create amazing campaigns that highlight both of their products or services. Don't be afraid to experiment with different types of campaigns and try working with partners that you might not have considered at first! With the same values and goals in mind, even brands that don't seem to have much in common at first can team up to create something great. 
Want to find your perfect brand match? Sign up to ShopSwap for free and connect with hundreds of DTC brands wanting to collaborate. Click here to get started.